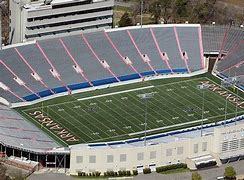 Rumble In the Rock!!
Brett Bunch
Tuesday, July 20, 2021
Our #6 ranked Newport Greyhounds regular season will kickoff Friday, August 27th at 7:00 pm at War Memorial Stadium against the #2 ranked Prescott Curly Wolves. General Admission tickets will be sold at the gate of the stadium for $5.00 each and there is a $5.00 parking fee per vehicle. The Greyhounds will be on the East side as the visitors.
We will also have 125 chairback seats in the air conditioned press box available for fans to enjoy the game. These seats are $20.00 each and ticket sales will start August 2nd through the front office of the administration building here on the high school campus.