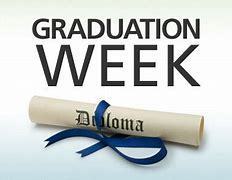 Big Week!!!
Brett Bunch
Monday, May 10, 2021
Friday night is a milestone in the educational journey for our seniors, it's GRADUATION!!! They have worked hard to achieve this moment in their lives and we are so very proud of them!
CONGRATULATONS to the CLASS of 2021!!!
You are GREYHOUND STRONG!!!