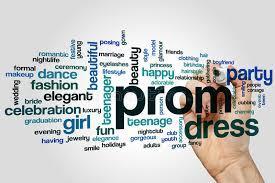 NHS Prom Letter***This is a living plan***
Joey McKnight
Monday, February 01, 2021
***This is a living plan***
2/1/21
To Parents and Guardians:
Your prom committee has been working extremely hard and is excited for this year's prom! We hope you and your child are as well so we thought we would go ahead and let you in on a few details. Our theme is "Black & Gold" The big day is Saturday, April 10th starting at 7 PM and would love to see your there! Please be aware that the date may change depending on the weather since we will be hosting Prom outside this year due to COVID guidelines. Tickets will be going on sale soon and they will be $20 for a single and $30 for a couple that will be purchased in the main office at school starting the week we return from Spring Break on March 29th 2021. The last day to purchase tickets will be on the Tuesday before Prom, April 6th 2021.
There will be some guidelines about the dresses we go by including no two pieces, crop tops, or revealing. We will be getting the dresses approved BEFORE purchasing to avoid conflicts. If you have any questions please send Mrs. Kane TKane@newportschools.org (you can even do this while shopping) or stop by my room BEFORE purchasing. We would like the dresses approved 2 weeks (March 19th, 2021) before prom to help make this a little easier since it will be a busy time closer to the date. Guys bringing a date will also require the date to have their dress approved. Please note since we will be using the football field shoes need to be appropriate. If you choose to have heels make sure to purchase the stoppers to wear on your heels.
While on the topic dates that do not attend our school will need to be approved before March 19th, 2021. The forms will be available February 3rd, 2021 up to February 26th, 2021 to allow for time to get the visitor's principal to fill out their section. The paperwork can be picked up from Coach Aitkens to be filled out and returned to her as well.
The night of prom we will be opening the gates up from 6-7 pm for parents/guardians to enter and take pictures, the parents/guardians will be asked to leave so prom can start at 7 pm. We will complete senior walk at 9:15 pm and you can come back in for that event. If a student comes in then leaves the field they will not be allowed back in. To gain access to the field there will be a temperature check and questions for COVID guidelines. The policy is once they leave they cannot be readmitted into the event. We also will be having a photographer there to take pictures that you can purchase, closer to the event the students can pick up the order forms in the office.
I wanted to keep the parents and guardians informed so there would be no surprises as this is a few changes to prom in the past due. If you have any questions please feel free to reach out to me. We look forward to having a great prom for our students!
Sincerely,
Your Prom Coordinator
Coach S. Aitkens