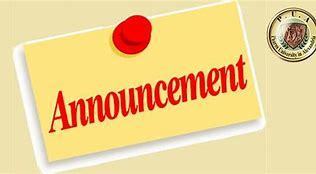 Pivot To Blended Learning
Brett Bunch
Monday, November 30, 2020
Due to COVID and illness NSSD will pivot to blended learning for the next two weeks of December 1 to December 11th. Our buildings will be accessible for those who need it. Buses will not run other than our special education bus. We will reevaluate in person learning on Friday, December 11th.
For the week of December 1, 2020 - December 11, 2020: We will be providing meals for all students available for daily pick-up.

Lunch may be picked up Monday through Friday between 11:00am and 12:00pm. Meals will include a hot lunch and a breakfast meal for the following morning.

Pick-up locations are as follows:
- For high school students: pick up between the Jr. High gym and Jr. High Science building
- For elementary students: pick up under the awning of the elementary school

Thank you for your understanding and cooperation during these challenging times.