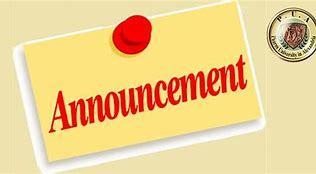 Back To School
Brett Bunch
Friday, November 27, 2020
I hope everyone enjoyed a restful Thanksgiving holiday!
School will be back in session on Monday, November 30th. Face-to-face in the classroom learning will begin at its normal time Monday with our students returning to school.
If your child is still in quarantine then once they have finished the quarantine they can return all other students can return to the buildings as normal.
We will continue to follow our protocols and work daily to ensure the safety of our students and staff.
Thank you all in advance for your cooperation and understanding in this new landscape of education and life!
GO HOUNDS!!!