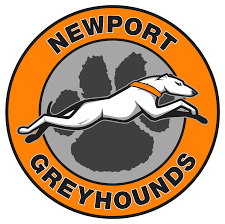 A Message from Superintendent Brett Bunch
Joey McKnight
Thursday, October 29, 2020
Good morning and Go Hounds!!
I am home recovering from a heart attack and working to get back quickly but I received a message about our game tomorrow night.
This is a rumor but I feel I must address it for our students, school and community. I was told people are upset with the number of vouchers we received and have decided to make copies in the hopes of getting in the game. Harding Academy will be keeping a count of how many are taken in and will cut off entry when they reach the 250. If there are duplicates then players parents might be left out.
I think this is just a rumor but if there is any truth to it please do not disrespect our athletes, coaches, parents, school and community by doing something like this. We have a long history and tradition of excellence and this would impact those that came before us and those that come after us.
Be proud, be strong and let's take that Greyhound tradition to Searcy tomorrow night and do our talking on the field with our play!!
Greyhound Strong!!!
--