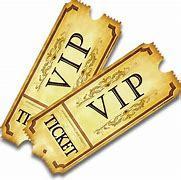 Friday Night Vouchers
Brett Bunch
Monday, October 12, 2020
Senior High Vouchers are here for Friday night's game with Salem and can be picked up by parents of football and cheer today starting at 1:00 through Wednesday at 1:00, at that point we will open vouchers to the general public. Two vouchers per player or cheerleader.
The following information was supplied by the Salem Athletic Director:
Each visitor will need to enter by the ticket booth through the gate on the left hand side. Each
visitor will have to have a voucher with them when they enter, and they will pay for their ticket
after turning in their voucher to the ticket booth. Once we receive 200 vouchers on the visitor
side of the ticket booth, we will not permit anyone else to enter from the visitor side.

AAA card carriers will also have to have a voucher.

We included them in our 200 capacity. Our concession stand will be limited to the following:
hot dogs, candy, popcorn, chips, and drinks.

Seating will be marked where fans cannot sit due to social distancing.
GO HOUNDS!!!