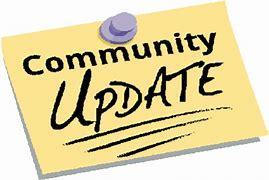 Sixth Grade Building
Brett Bunch
Wednesday, October 07, 2020
Sixth grade parents, we have experienced additional COVID positive test results from the building since last week and have taken necessary steps to sanitize the building itself.
We will keep the building closed and students on virtual through the remainder of this week. The majority of those tested or in close contact will be off of quarantine by Monday so we will resume regular classroom instruction on Monday, October 12th.
After consulting with the State we have closed two classrooms at the elementary and have sent several home from 7-12 that were close contacts. We continue to monitor our students and are taking temperatures three times a day throughout the day. I want to thank several parents that had their students tested and then contacted me to let me know their results so we could make decisions with the State.
Thank you all for your continued support and understanding.
Go Hounds!!!