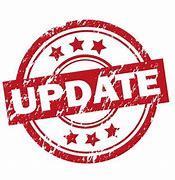 Sixth Grade Building Update
Brett Bunch
Friday, October 02, 2020
Following our precautionary measures and deep cleaning of the facilities we have had a couple of additional COVID cases reported and for the safety of our students and staff we will continue virtual learning for the sixth grade on Monday, October 5, Tuesday, October 6 and Wednesday, October 7 of next week.
If your child was a close contact with the person that tested positive you will be contacted with further instructions about quarantine.
If your child was NOT a close contact you will not receive a call but your child will need to remain virtual . We will update the sixth grade parents on Wednesday, October 7 concerning our return plans for the building.
Thank you for your cooperation and understanding.