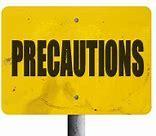 Sixth Grade Announcement
Brett Bunch
Wednesday, September 30, 2020
We have experienced positive COVID tests in our sixth grade building. Following consultations with the Department of Health and the Department of Education we will pivot to virtual learning tomorrow and Friday to deep clean the entire building.
This is a precautionary measure, if your child was a close contact with the person that tested positive you will be contacted with further instructions about quarantine.
If your child was NOT a close contact you will not receive a call but your child will need to go virtual tomorrow and Friday. We will update the sixth grade parents on Sunday concerning our return plans for the building.
Thank you for your cooperation and understanding.