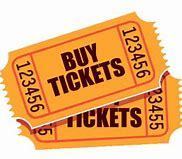 GreyPup vs Riverview Thursday Tickets
Brett Bunch
Wednesday, September 30, 2020
Jr High
Junior High tickets for our home game against Riverview are on sale now. Tickets will need to be purchased through our GoFan app. The link for downloading the app and its use are below. Please limit your purchase to only two tickets.
When you purchase a ticket please do not validate the ticket at time of purchase, they will be validated at the gate upon entry. We will not accept pictures of tickets on someone's phone. They must be on the GoFan app to be validated for entry.
Thank you for your patience and understanding.
Go Pups!
Link for Tickets https://gofan.co/app/events/10...
VIDEO: How to Validate Tickets (1 Minute): https://www.youtube.com/watch?v=G22NNB8uuXE&feature=youtu.be
VIDEO: How to Buy Tickets (1 Minute): https://www.youtube.com/watch?v=tkZqTY5d6Bg&feature=youtu.be