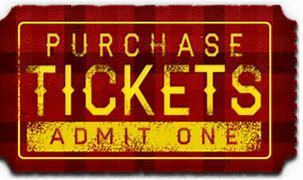 Remaining Tickets For Friday's Game
Brett Bunch
Thursday, September 17, 2020
The remaining tickets for Friday night's game against Lonoke are on sale now at the administration office. There is a limited number available and they will be sold first come, first served.
Please watch for news on social media and our web page about the new online system for ticket sales for school events going forward. We hope to have the information posted at the latest tomorrow. With COVID and the limitations we have on number of tickets and with multiple seasons open we believe going to this online system of ticket purchasing will be the best way for us to fairly sell our tickets and be able to track them for our records.
I do want to cover our seating arrangements again for all games going forward. In Legendary Greyhound Stadium the bleachers and the chair seating have all been marked where you can sit. We MUST skip a row between those seat. If a row has tape on it or a chair seat has tape on it you can sit there. If there is NO tape on a row then please do not sit on these rows or you will be asked to move.
The same is true for seating in the Field-house for volleyball games and will carry over for basketball games. If the seat has tape on it you may sit there and we skip a row between rows. We have been able to lay the row of seats down where you will not be tempted to sit there. Please also remember you MUST wear your mask at all times during these events.
I want to take this opportunity to thank all of our fans for your cooperation with the restrictions that have been placed on our facilities and events. No one is standing on the fences or running around in the stadium. you are all working so hard to socially distance and most importantly you all are doing a great job of keeping your mask on throughout the games. We must continue to do all of this to ensure our season can continue and these young people will be able to fulfill their potential on and off the fields or court.
Together we will BE the difference for our students, school, and community!
GREYHOUND STRONG!!!