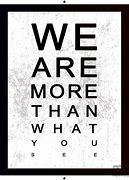 We Are!!
Brett Bunch
Monday, September 14, 2020
Too often we only see what is on the outside and make our judgement but if you are willing to look deeper you see the truth, the potential, and the ability for magnificent success.
Whether it is a student, a teacher, an administrator, a school, or a community look a little deeper and get the real answers. Be willing to see beyond today and have vision for tomorrow. Know that the challenges and faces you see today will all be different as we go forward. Realize that together and united we all can be the difference for one another.
Reach out and lift someone up. Pat someone on the back and tell them good job and you appreciate them. Encourage others and know that this time right now is but a moment in life, but you can make it one to remember!
Greyhound Strong!!!