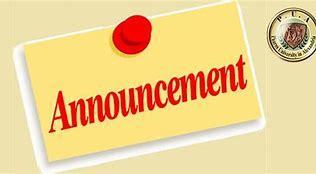 Announcement
Brett Bunch
Friday, September 11, 2020
An individual at the Newport Elementary Campus has tested positive for COVID-19.
Anyone who has been in close contact with this person will be notified by phone message and email within the next 24 hours.
If notified your student will need to quarantine for the next 14 days unless a doctor's note or negative test shows it is possible to return sooner. During quarantine, your student will pivot to virtual learning.
If you DO NOT receive, a call or email in the next 24 hours this means your student was NOT in direct contact with the individual.
Thank you for your patience, understanding, and support during these challenging times.