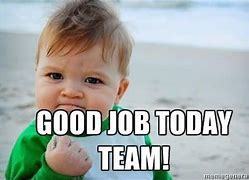 Day One Is Done
Brett Bunch
Monday, August 24, 2020
COVID might have pushed us out of our school for an extended period but we came back with a vengeance!!
Way to go to all of our teachers, support staff and especially to our students! I didn't see a single student in a classroom or the hallways not wearing their mask. I didn't hear a teacher or a student complain about the measures we are taking to keep each other safe. Were there some challenges to overcome today, without a doubt. Will there be more, without a doubt but everyone was patient and worked together to get through them.
We are going to take it one day at a time and we are going to RISE ABOVE these challenges.
I know the picture says good job but I think all of you did a GREAT JOB!
GREYHOUND STRONG!!!