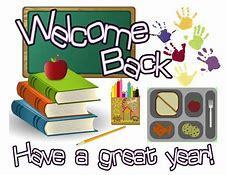 Welcome Back
Brett Bunch
Monday, August 24, 2020
Good morning Greyhound Nation and welcome back!!
Today starts a new chapter in our journey and it is going to be a great week! Students returning, teachers anticipating the excitement of seeing them again and the joy of being back in the classroom after five months. We have a plan in place, we have been preparing for this day for months, and it is finally here. Show that Greyhound Pride and remain Greyhound Strong!!!
Have an amazing first day of school!!!!!!