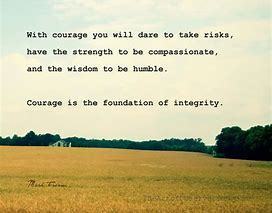 WE ARE NEWPORT
Brett Bunch
Wednesday, May 13, 2020
As the end of this unique school year draws to a close we look back at the courage of our school and community to overcome the challenges we have faced. This has been a time to gain strength in the way we teach and the delivery of a child's education. We have an will continue to show compassion to one another through our efforts and words. We must resolve to show the wisdom to remain humble even when it seems the most difficult.
We have learned a great deal during this pandemic and we will continue to seek ways for us to grow and be even better servants to one another as we go forward. The school year that is coming will not be one that starts with the normalcy we have grown accustom to, yet we will be prepared for whatever comes our way. We are planning now for then and will be prepared to meet the challenges of providing a quality educational experience for all of our students.
Please say thank you to a teacher, a staff member, bus driver, aide, custodian, maintenance person, or cafeteria worker for the dedication they have shown during these challenging times. Say congratulations and thank you to our seniors as they leave us and start a new chapter in their lives, finishing their journey through the Newport Special School District, not in a traditional fashion but overcoming this hardship with grace and dignity!
Teachers, say thank you to the parents and guardians that have walked in your shoes for the past couple of months, helping to continue the education of their children. Yes, these have been strange and challenging times but together we have pushed forward and will continue that journey.
WE ARE NEWPORT!!
GREYHOUND STRONG!!!