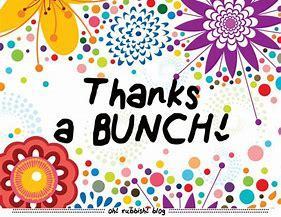 Greyhounds!!!
Brett Bunch
Friday, April 24, 2020
Take some time today to say thank you to those that have been making sure there is some sense of normal in this world.
Truck drivers still crossing our nation to make sure we are getting food and supplies.
Medical staff going into the heat of battle against this virus everyday!!
All of those working in stores to ensure we can still meet our needs while we are being socially responsible during this.
School personnel that continue to teach, disinfect, mow, drive a bus to deliver meals, cafeteria workers preparing meals for our kids, Board members still meeting to make sure schools are operating, administrators planning and supporting their teams!
Parents and kids working from home to meet needs and to continue to get an education.
There are so many more that just need a smile and a thank you today!! Be that person that brightens someone else's day, BE THE DIFFERENCE!!!
So from me to whoever reads this I'm sending you a smile and a thank you!!
Greyhound Strong!!!!