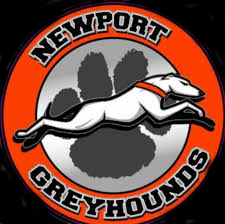 Newport Schools Closure Announcement
Joey McKnight
Sunday, March 15, 2020
From Mr. Brett Bunch - Superintendent
Due to the statewide closure of schools the following plan will be implemented for the Newport Special School District.
No students are to attend school from Monday March 16 to Friday March 27. AMI work has been distributed for the week. If your student has work or supplies at the school they will need you may come to either school tomorrow between the hours of 7:30 and 1:30 to pick it up. If you or your child are showing signs of sickness please stay home.
Meals will be served at both campuses tomorrow and the remainder of the week from 7:30 till 8:30am and 11:30 till 12:30. Students currently enrolled in PreK-12 can eat at either campuses.
Tuesday through Friday the district will begin delivering breakfast and lunch on bus routes starting at 9:00am please beware the bus will stop at regular stops and deliver grab and go meals. The cafeterias at both campuses will also have grab and go meals available for those that can make it to the schools. We ask that you not remain on campus when you get your meals.
Any and all school events for the next two weeks have been cancelled including Elementary Parent Teacher Conferences and High School Talent Show.
Thank you for your understanding.
All Faculty Members please be checking your email from Mr. Bunch