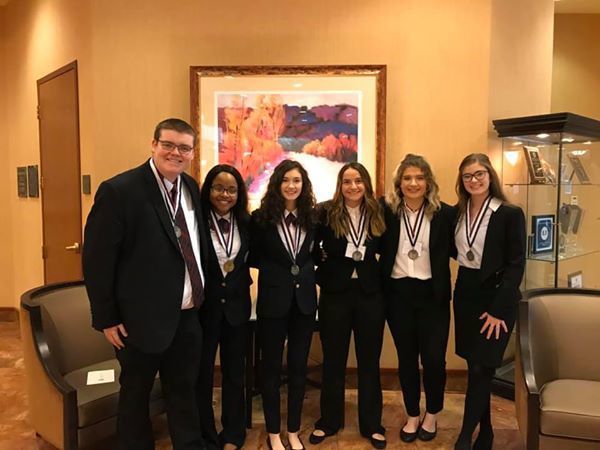 HOSA Brings Home Medals
Brett Bunch
Thursday, March 12, 2020
Our HOSA students spent a couple of days at the state conference and competition where they earned the chance to compete in Nationals later this year. Congratulations to the entire group and those that will be going on to Nationals.
These Hounds are National Bound!
2nd place HOSA Bowl- Jacob Cox, Bentley Bennett, Anna Jackson, and Loren Ratton
2nd place Nursing Assist.- Kelsey Carraway
1st place Medical Assist.- Kayla Fite
Bentley Bennett was re-elected as a HOSA State Officer.
Sponsored by Kathryn Hopkins