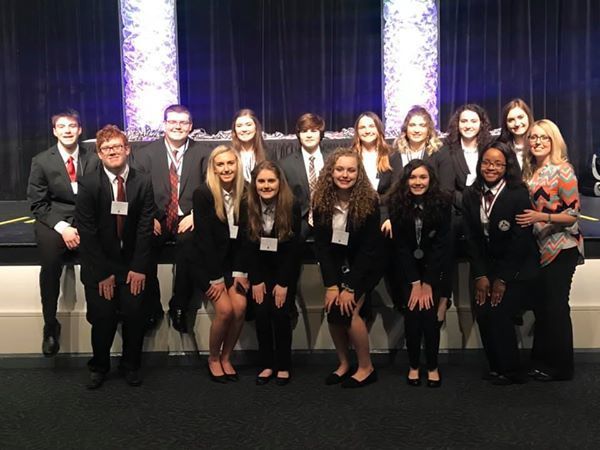 Health Occupations Students of America Compete
Brett Bunch
Thursday, March 12, 2020
HOSA- Health Occupations Students of America. That might be what the letters stand for, but I can attest that it means so much more.
While the conference is only 2 days (1 day of competition and 1 day of awards) months of practicing, preparing, organizing and dedication have gone into this state conference.
UAMS has been involved with the students of HOSA for years, but 4 years ago, we stepped in to lend our support, experience and a helping hand for this conference. Every year, we've become more and more involved whether it's judging events, speaking to students about their future careers, sponsoring the event, and helping set up for each competition. This year, a challenge arose. With new leadership in place, we did our best to prepare for the competition and conference. I've never seen so many people care so deeply about the success of young men and women as I have through this experience.
Kathryn Hodo Hopkins and Joey Cox are two state advisors that stepped in to make sure this conference came together. With the help of Paula Lindsey Parnell, Jennifer Mitchell, and several other advisors, a plan came together and they, along with the recruiters for UAMS Regional Programs, jumped in head first to help.