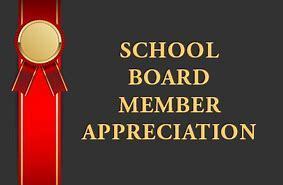 School Board Appreciation Month
Brett Bunch
Friday, January 10, 2020
Newport Special School District joins districts across the state to celebrate School Board Member Recognition Month in January. More than 1500 Arkansas school board members are being honored for their service and dedication to public education.
"Our board members assume a crucial role in representing our students and advocating for public education," said Superintendent Brett Bunch. "We are very proud of our members, and Arkansas School Board Recognition Month is a great time to recognize them and celebrate the time and energy they give to our district."
The members serving on the Newport Special School District Board are: Jeff Rutledge – President, Leroy Mansko – Vice President, Kathy Green – Secretary, Loftin Kent – Director, Eddie Cooley – Director, Bryson Elston – Director, and Jeff Sampson – Director.
Thank you to the Board members for your focus on always doing what is best for our kids!
GO HOUNDS!!!