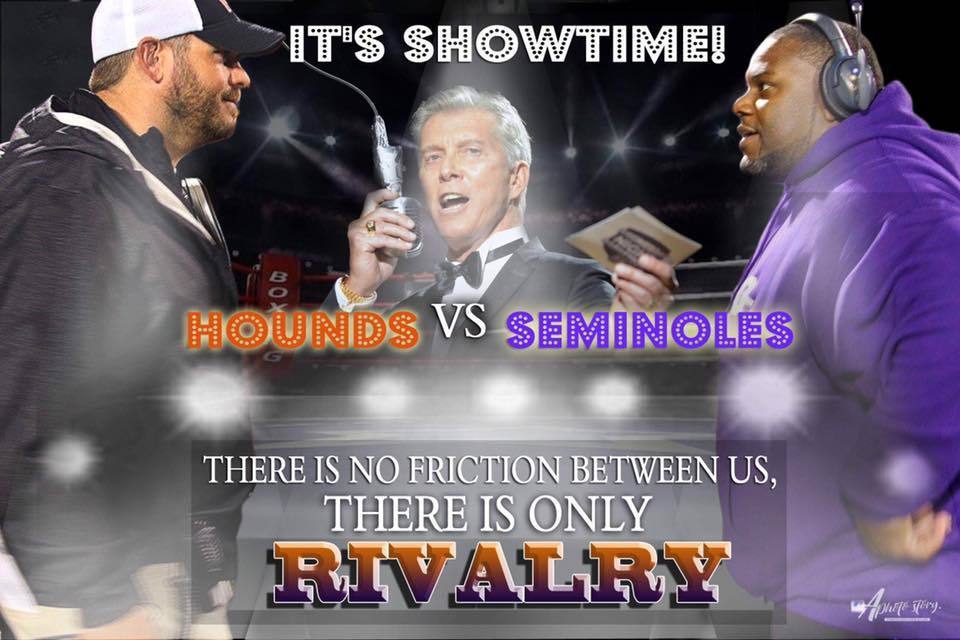 The Game Of The Week!!
Brett Bunch
Friday, November 08, 2019
Hound fans of all ages this is going to be an epic battle tonight against the Osceola Seminoles! This is for the conference championship, state playoff seeding, and bragging rights!! Come out an support our HOUNDS!! The game starts at 7:00 pm in Osceola and I would suggest you get there early if you want a seat. It's going to be a showdown!!
GO HOUNDS!!!