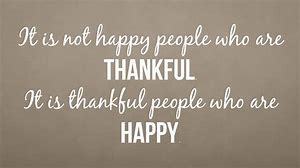 Kind, Thoughtful, Genuine,Thankful
Brett Bunch
Tuesday, November 05, 2019
It really doesn't take a great deal of effort to be KIND to someone.
Be THOUGHTFUL of those around you and what they may be experiencing. A smile might brighten their day and make your's as well.
Be GENUINE in all that you do. Treat others as you would have them treat you.
Most of all be THANKFUL!! Everyday we determine our path and attitude. Will it be a good day or a challenging day? We can make that determination with the right attitude. Everyday is a gift so open it with the anticipation of great rewards!